Well, it happened. Summer is over. We had our first frost of the season this morning on our farm, and because it wasn't predicted, it was a very unpleasant surprise for me and I was not prepared. We normally get our first frost around this time in mid-to-late September, but they were predicting a mild fall with higher temperatures going into October. Last year, I was able to keep my tomatoes on the vine until mid-October, which is very lucky for zone 3, and I was hoping I could do the same this year based on the fall weather forecast. Unfortunately, I now have to check for frost on my tomato plants and see if I can salvage my tomatoes and bring them inside to finish ripening.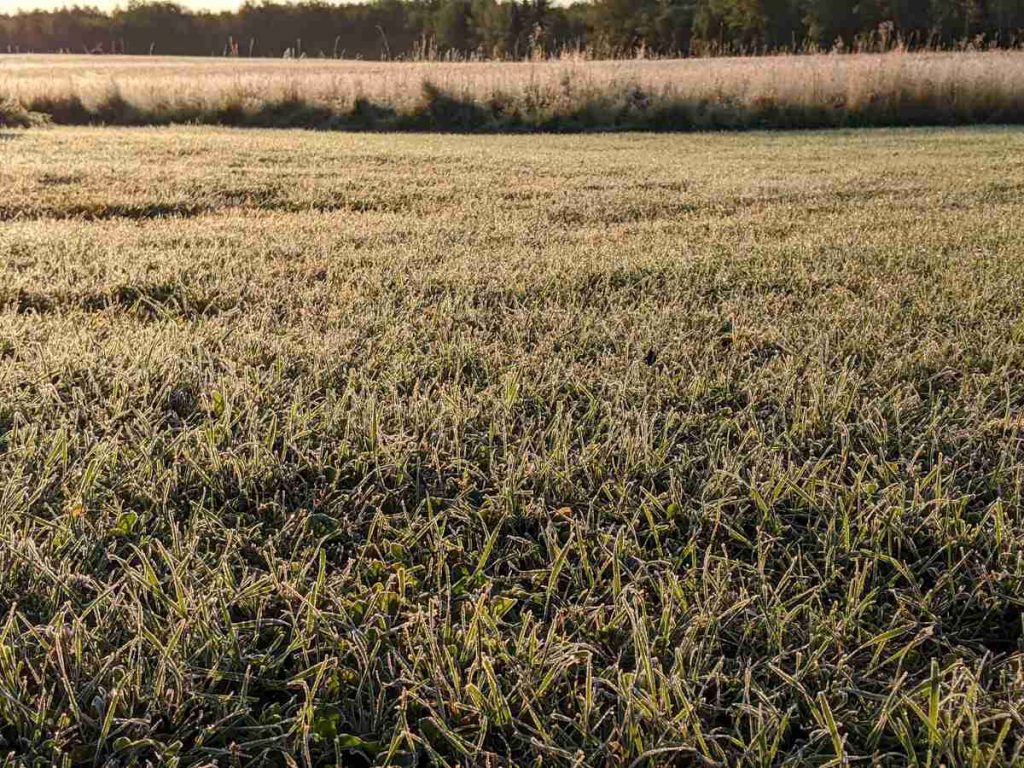 I knew it would be a chilly night last night, with the weather forecast predicting a drop to 6°C (43°F) before going back up, but there was no frost warning issued. The next few weeks are expected to only drop to 9°C (48°F) overnight. Unfortunately, my phone was showing 4°C (39°F) this morning and my partner's truck showed 1°C (34°F) when he was leaving for work. We woke up to a field of frost-covered grass, glittering in the morning sun. Normally it's a beautiful sight to see, but since my garden was not covered and I still had a bunch of unripe tomatoes on the vines, I was panicking!
It looks like we unfortunately had the bad luck of getting a localized frost. I asked my friend who lives about 40 minutes away, and they didn't get any frost. Nature was just not on our side today!
I went outside at 7am in my boots and housecoat to check out the damage, and it looked like a lot of my plants were going to be wiped out by this one. There's nothing left to do but pick the rest of the tomatoes, zucchini, and any beans and cucumbers that can be salvaged. I was hoping that some of the tomatoes were protected by the leaves and will not show signs of frost damage.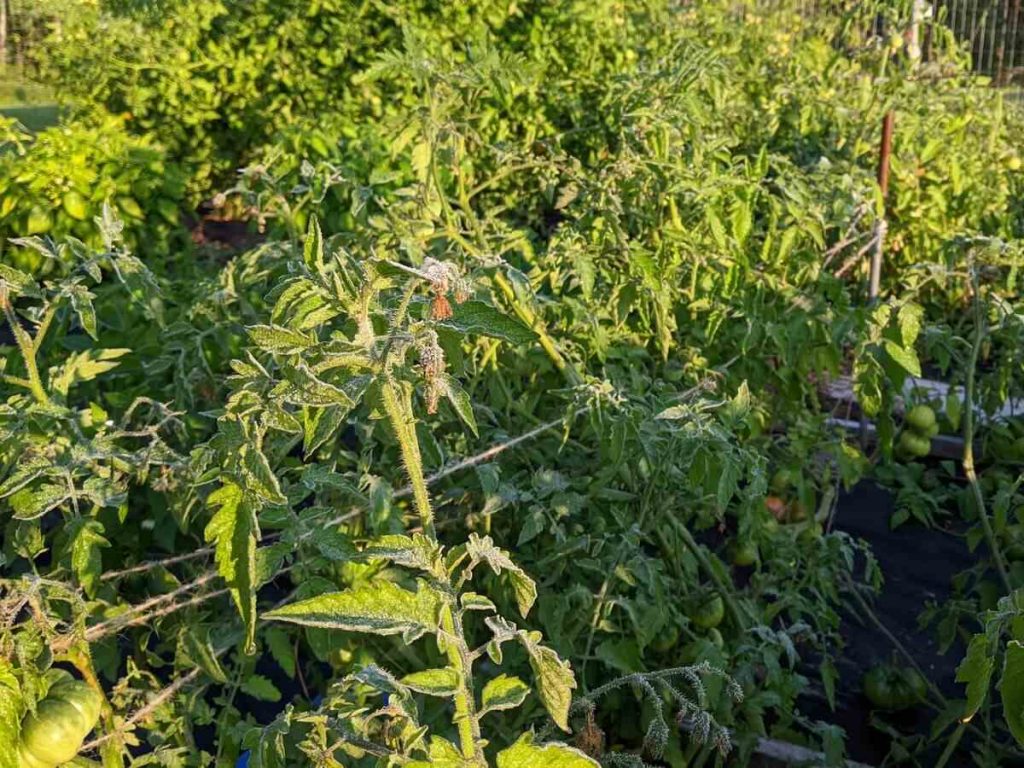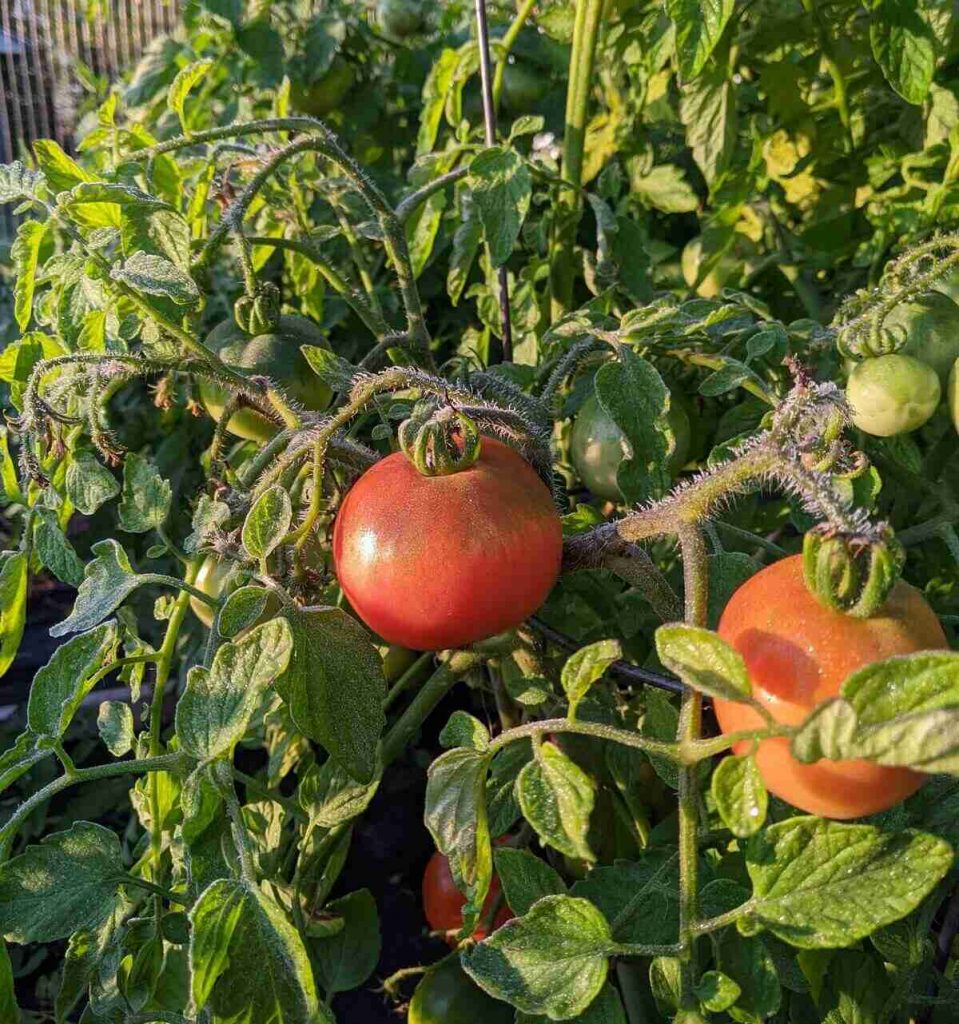 I went back outside at about 10am after the sun was warm enough to dissipate the frost, and things were looking okay. The tomatoes seemed to have minimal frost damage. Unfortunately, by 4:30pm or so, most of the tomato plants had wilted right to the ground and it is not looking good. The cherry tomatoes look okay because of how tall and bushy they are, but it looks like I'll be picking the rest of my unripe tomatoes and bringing them inside to ripen.
My Black Beauty zucchinis are definitely goners, which I am not too worried about. I planted too many this year, and now I can't stay on top of them! I've had fun experimenting with different zucchini recipes, including this beautiful charred corn and zucchini salad (best grilled on a charcoal bbq and served warm) and even mock zucchini pineapple! It's no problem to pick the rest and figure out what to do with them.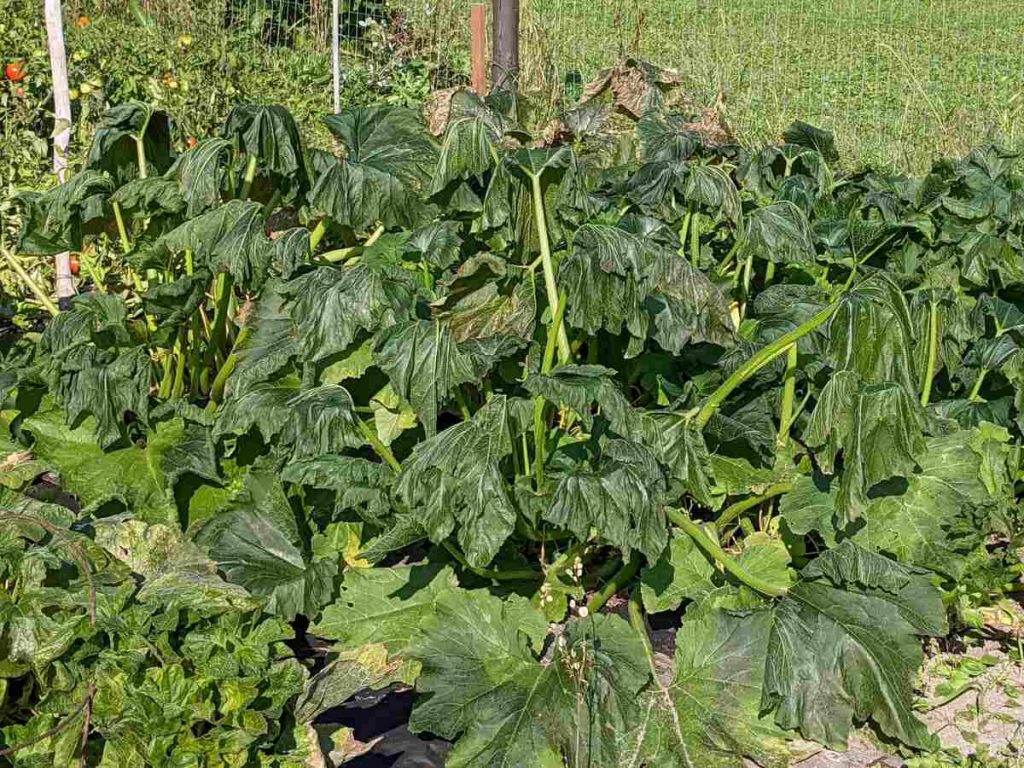 The cucumber plants were also killed by the frost, so we'll be eating a lot of salads and I'll be making a lot of pickles in the next few days.
Pretty much everything else in the garden will need to be salvaged and brought inside. Luckily, all of the actual vegetables seem to be okay because it didn't actually freeze overnight. Being that it's already around the time of the expected first frost date, we were on borrowed time anyway.
Normally I'd have covered all my plants with old blankets, but sometimes these things just come up by surprise and there's nothing you can do about it. The weather was reported at our local airport as 6°C (43°F) with no frost, so it really was just localized bad luck. I'll admit I was quite upset and disappointed by this and wish I could have prepared for it, but such is the life of a homesteader.
Growing your own food is definitely a learning curve. Sometimes, though, you're just at the mercy of Mother Nature and you make do as best you can.
Fried green tomatoes, anyone?